11 tags
7 tags
8 tags
9 tags
14 tags
5 tags
Nomad Manager Progress Report #6: The Worst / Best...
Disclaimer: The original title of this post was supposed to be "Labo Labo Sabaw Lang" (inspired by the language I find myself using a lot with Chely lately) because this was supposed to just be like a mind-clearing post because I can feel neurons short-circuiting (well, not really, but you know what I mean) because of all the things I'm supposed to be thinking about right now – pending articles...
17 tags
16 tags
Liquid Dumaguete v 2.0: My Advanced Open Water...
Having completed my Open Water Diver (OWD) Course at Liquid Dumaguete in Dauin just last October, I was more than eager to come back this month to take my Advanced Open Water Diver Course, revisit my diving "home base", and most importantly, be part of Liquid Dumaguete's Sunday Funday, a great initiative that the team began last December and will continue to do every first Sunday...
16 tags
23 tags
18 tags
Nomad Manager Progress Report #5: When...
Okay, so I've got a backlog of planned posts for Muni PH, as per usual, which only seems to increase with every post successfully publish (more ideas come than I can write them!). I'm also working to build the upcoming Muni Pop-Up Shop Online. And finally, I got myself involved with 2 rackets - 1 on design and 1 on writing (and both require a lot of work). But upon the recommendation...
5 tags
14 tags
8 tags
12 tags
11 tags
7 tags
Significant Life Episodes from 2012 & A 2013...
2012. You have been a squeal-inducing season-ender, a cliffhanger, a climactic denouement. Everything in my life thus far has led me to this point, and this year has been a big culmination of all the lessons and experiences in my life thus far. It's been filled with turning points, and memorable / fulfilling / challenging experiences. In 2012, I've managed to: Become pesco-vegetarian in January...
14 tags
5 tags
8 tags
8 Groups Filipino Entrepreneurs Should Know About... →
So yeah, click the above link to see what I've been up to lately. I feel like a party girl with all these "events", except that the people I meet are real game-changers, and conversations engaged in are more socially relevant and less vapid. Hooray! And now, I quote myself (lol): It's time we all band together to share ideas and strategies to create and support better...
4 tags
Nomad Manager Progress Report #4
Hello, it's been a while since my last "progress report"…almost a year now, actually. I haven't posted new travel posts or whatever for quite some time now since I've been busy with Muni PH, where it looks like I'll be dedicating most of my green / yoga & meditation / local or social entrep / local or ecological travel posts from now on, lest they be...
6 tags
#CutTheCrap feat. Bottled Drinks →
What if you could save money, lose weight, and protect the planet at the same time? And what if you could do that by changing the simple habit of consuming bottled drinks? Click the above link to find out how!
10 tags
Muni Pop-Up Shop: A Christmas Sale for Cultural... →
Visit the Muni Pop-Up Shop by Muni PH! Muni PH is a community of Filipino cultural creatives sharing ideas on mindful living. And with Muni Pop-Up Shop, Muni PH gathers together a few creative individuals selling pre-loved items and & brands / companies offering locally-made / eco-friendly gift options for the more conscious consumer, while growing its community of cultural creatives. ...
10 tags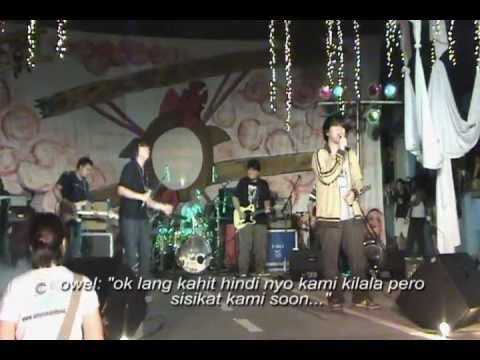 7 tags
When We Work Not For The Money
I've been somewhat amiss in my travel posts lately, and one might think that after a trip to exotic India, a traveling blogger who blogs about her travels (but does not necessarily call herself a "travel blogger") might blog about it - ASAP. Alas, it has been almost a month now since I've come back, and I've yet to get around to writing about my whirlwind trip through...
15 tags
13 tags
DREAMER & DOER: Elaine Abonal of Surfista Travels
Being a lover of travel, the beach (or almost any place outside the city, really), trying new things and meeting new people, and being one of the laziest trip planners you can find, I could not have been in better hands than with Surfista Travels on my trip to La Union last November 24-25 (blog post to be linked here as soon as it's up on When In Manila). But apart from sand, sea, surf and...
14 tags
On Greenifying & Muni PH + Pop-Up Shop
Last week, I wrote my first few articles for When In Manila (with focus on Climate Change). This week, I've been busy tweaking my new project Muni PH, a website that hopes to help people make more informed lifestyle decisions so they can live more mindfully. I've been thinking about permutations of this project for months, but now, it's finally coming to fruition, and the...
6 tags
Why You Should Just Put It (Your Idea) Out There
It's been a while since I've written any particularly "personal" / "journal-like" post as I've been busy constantly trying to catch up with backlogged posts, traveling (I also went to Bacolod and Southern India last October, but my last post was on Dumaguete), meeting people, covering climate change-related things (which I've also yet to write about)...
10 tags
The Cheapest Round-The-World Trip for P1,500
November 9, 2012 Our minds are our greatest travel benefactors. It allows us to sail seas and cross continents with mere visual, olfactory or gustatory suggestions. And that's the experience that the Lifestyle Network and Nestle's Around The World In Small Plates benefit dinner for I Can Serve Foundation at Rockwell Tent attempted to give to its guests. [[MORE]] For P1,500, guests...
14 tags
DREAMER & DOER: Martha Rodriguez of VESTI Bags
October 24, 2012 Between my backpacking trip around Asia, and Martha's frequent travels around the Philippines as well, it wasn't so easy for us to find time to meet, but after some 4-5 months of intending to interview Martha for my blog, I finally had the chance to meet up with her at Café Mary Grace. :) When you meet with Martha, you know you're talking to someone who is the real...
21 tags
Traveling with Pinoy Pride: A Blog Giveaway
When traveling, you are not your name. You are your country. I've had countless encounters with fellow travelers or locals while on my 2.5-month solo trip around Asia, wherein they ask me where I'm from (and I do likewise), we engage in a brief conversation, and part ways without ever knowing each other's actual names. We then resort to referring to each other as the Dutch couple I met in Laos, or...
19 tags
8 tags
The Commercialization of Breast Cancer Awareness...
While it's definitely a good thing to propagate breast cancer awareness in the month of October (or all months of the year for that matter), I wonder just how informed this global campaign makes it audience, and how effectively it mobilizes them into action. [[MORE]] As with the practice of greenwashing, it seems like a lot of companies are also very eager to jump on the pinkwashing bandwagon,...
16 tags
21 tags
Insights from a Crash Course on the Philippine...
September 25, 2012 Department of Clothing, Textile, and Interior Design - College of Home Economics University of the Philippines, Diliman Not very many people know much about the Philippine Textile Industry, primarily because 1) it's not within their field and therefore don't really seek to know more about it, or 2) it IS within their field but it seems too work-intensive/costly to get into....
25 tags
Luxury Rainforest & Tea Plantation Getaway in Sri...
My Rainforest Eco Lodge Experience September 10-13, 2012 - Deniyaya, Sri Lanka  First, I went through a dirt road with a vista of lush greenery and some tea plantations. In the distance, I saw towering trees crowding at the top of the mountains. I was driven through the road at the edge of the Sinharaja Rainforest, past more tea plantations, and finally, up to Rainforest Eco Lodge, where the warm...
19 tags
20 tags
10 tags
Watch
Brené Brown on the Power of Vulnerability Nothing moves me more than stories of failure: making mistakes, being wrong, breakdowns, and in spite of everything, getting ups. It's just more real, more human, and yes, it's okay to be human. It's okay to admit defeat. In a world of instant gratification and instant success, and books on 10 Easy Ways To Be Happy or Top 5 Strategies...
23 tags
19 tags
13 tags
16 tags
12 tags
18 tags
17 tags
22 tags
Watch
A quick and rough video with 5 easy-to-follow tips on how to maximize your travel budget and enhance your travel experience! * Disclaimering the audio, particularly the poor sound transition in the start, as I was rushing to finish this before heading off to Galle in Sri Lanka. :D Shot with my Panasonic Lumix LX5 and edited using iMovie. Everyday I'm hustlin', Jen  Follow my...
15 tags
Watch
Super Non-Pro Stop Motion of Clouds Rolling In August 31, 2012 - Ella, Sri Lanka Didn't have a tripod or an automatic shutter release trigger / apparatus thing to shoot this with, but when I saw the clouds coming in, I knew I had to attempt a time-lapse video. :) So here it is. Shot with my LX5 in sleepy Ella atop Little Adam's Peak, which is my favorite spot in Sri Lanka so far....